licencja na muzykę w kilka minut
The app with playlists, radio & video channels that helps drive sales and increase business performance by influencing visitors and staff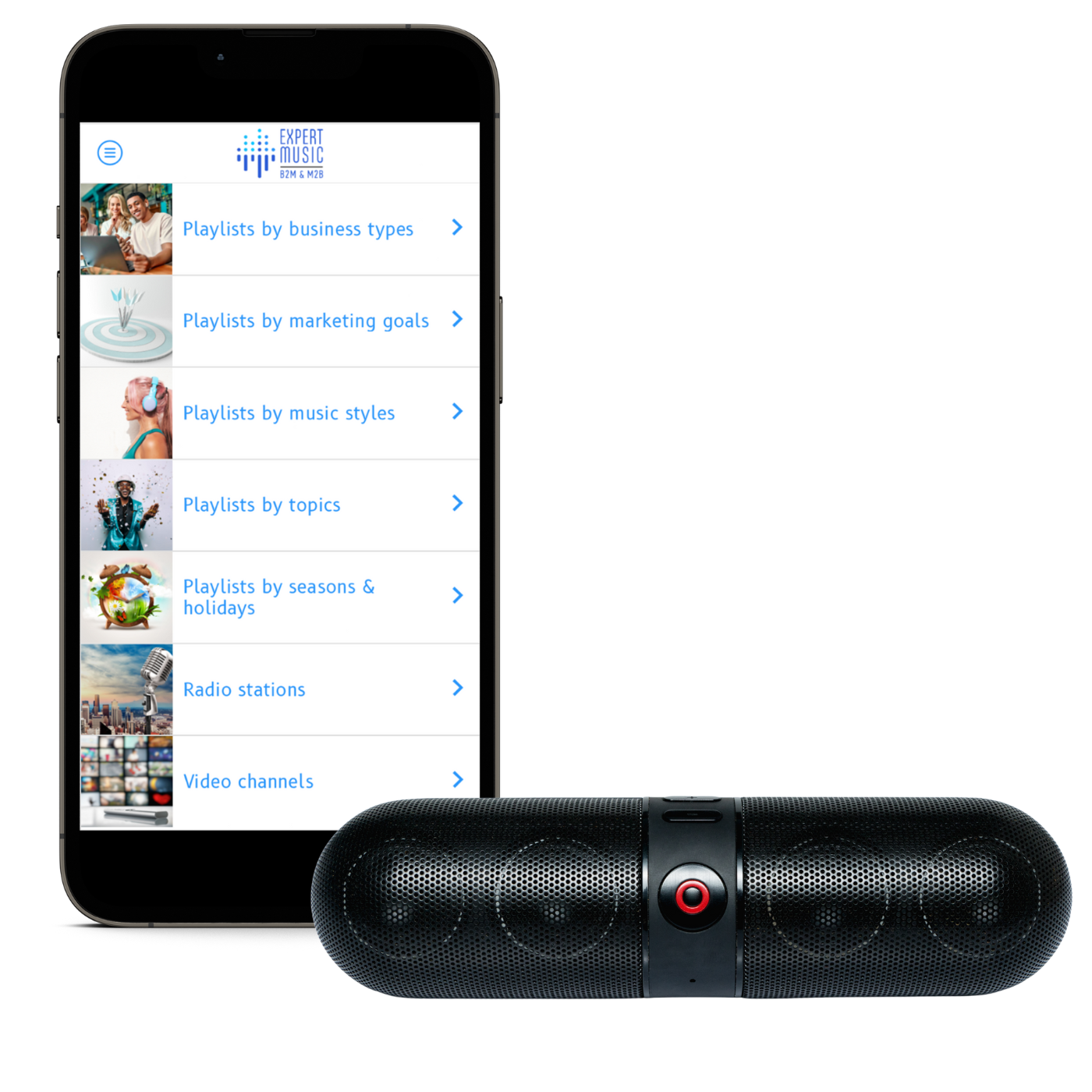 The ExpertMusic professional service is a 100% free application with licensed background music for stores, restaurants, cafes and bars, beauty salons, SPA salons, gyms, hotels, business centers, banks, offices etc. Whatever business you are engaged in, we will be useful to you if you need to use legal licensed music in your activity.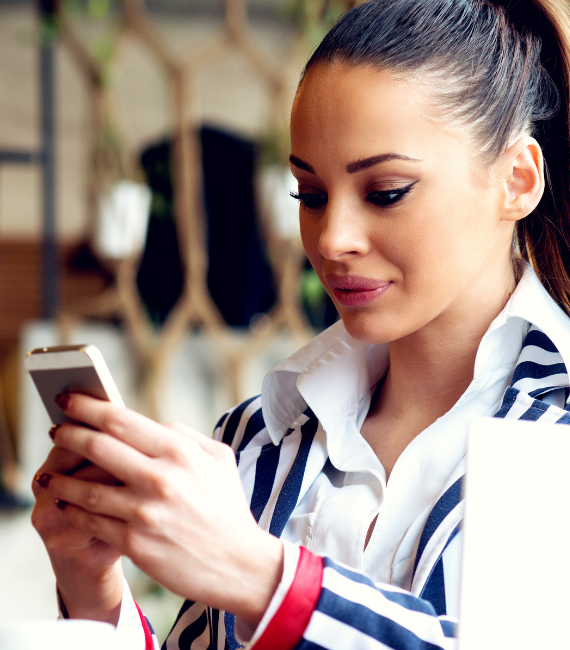 Download the app and you're done! The Freemium section with all the music contents is available to you.
Play music directly from your device (smartphone, tablet, laptop, computer) or connect it to a sound system.
Become our Premium member in just minutes and get more music, more features, enhanced support.
Get Premium.To access all our exclusive business content, subscribe to Premium through the app. With this package you can also download a license (certificate) confirming the legality of using music.
No contracts, just subscribe for a low monthly/yearly fee, that you can cancel anytime. 
We focus on your specific goals. We create ready-made playlists tailored to different types of business. Each playlist is manually composed by our music experts, taking into account the influence of music on clients and staff. We are the first to create playlists for marketing purposes.
No additional licensing. All required rights are covered. You don't need to pay fees to any collecting management society (e.g. ASCAP, BMI, PRS, SOCAN…) in any country.
Multiple easy to access listening options. Listen to radio channels and watch video channels online. Listen to playlists online or offline (just add them to your favorites). Listen to music when the application is minimized and the device screen is off.
Didn't find the necessary music? Chat with us right in the app. Our music expert will help you choose a playlist or create a new one just for you.
Why ExpertMusic for business?
The application was created in response to a topical request from entrepreneurs for a free application with music that will work for the main goal – to increase profits and efficiency.
Costs reduction
Doubling the influence of music
Reduced time spent on music
Costs reduction
Our customers don't overpay for millions of songs they can never listen to.
The ExpertMusic app made with small entrepreneurs in mind. With the freemium package, you don't have to pay for legal licensed music at all.
Doubling the influence of music
Reduced time spent on music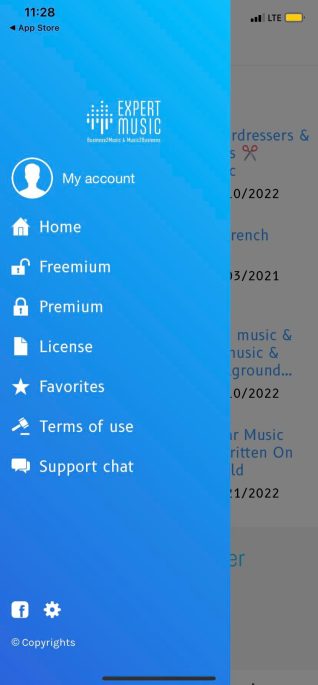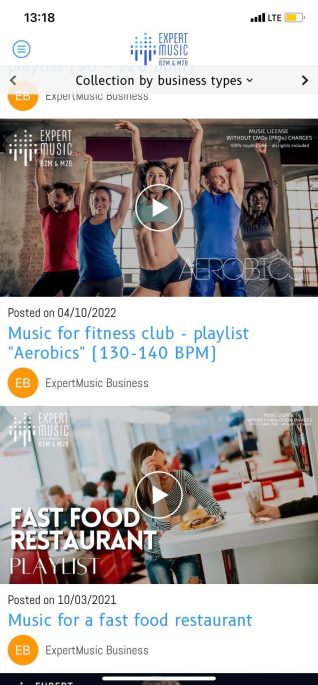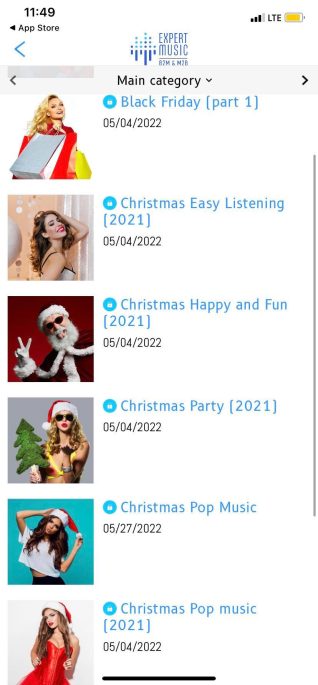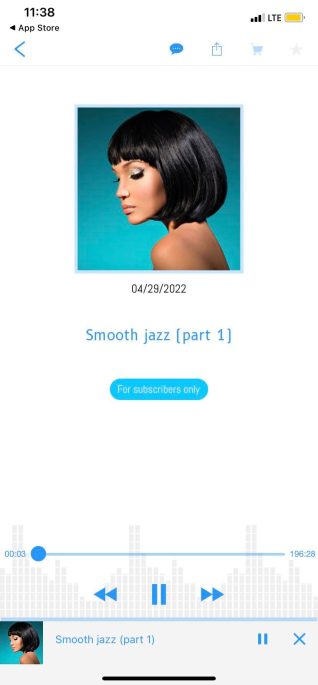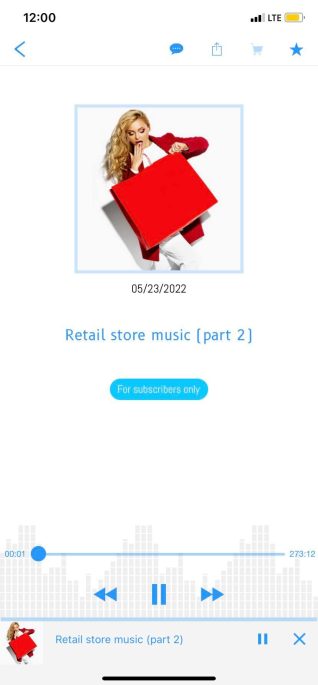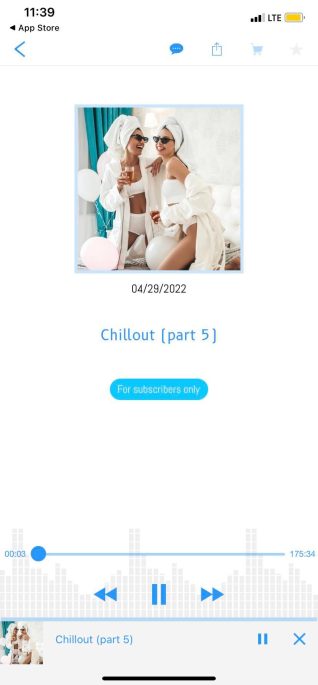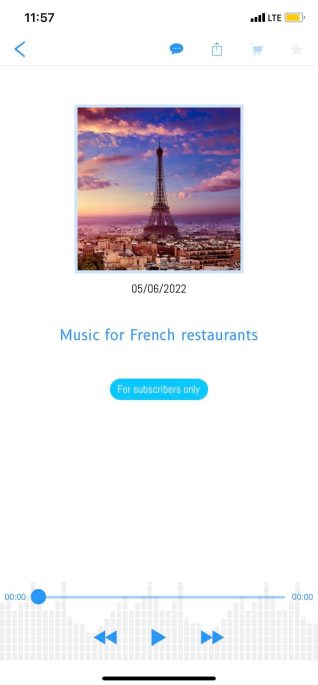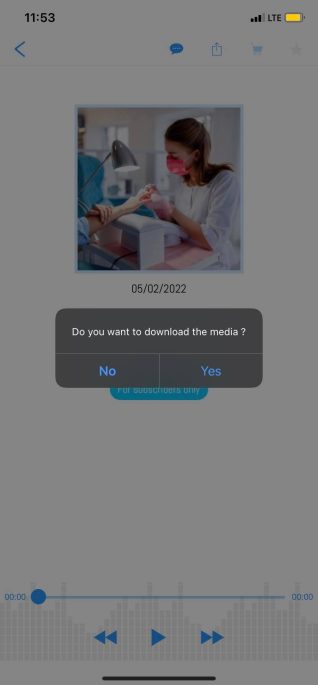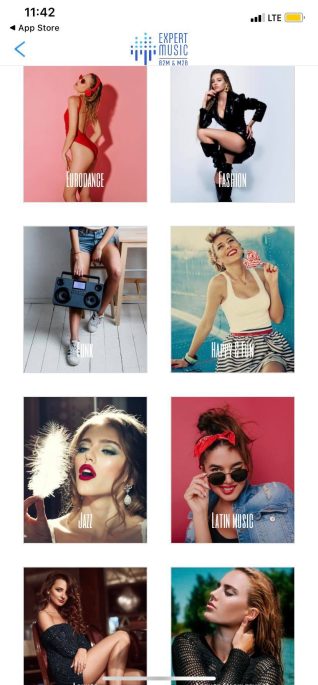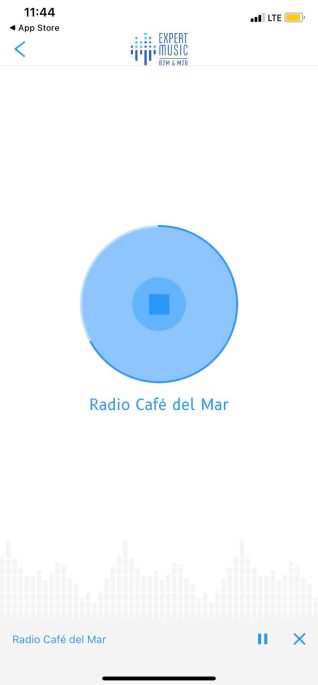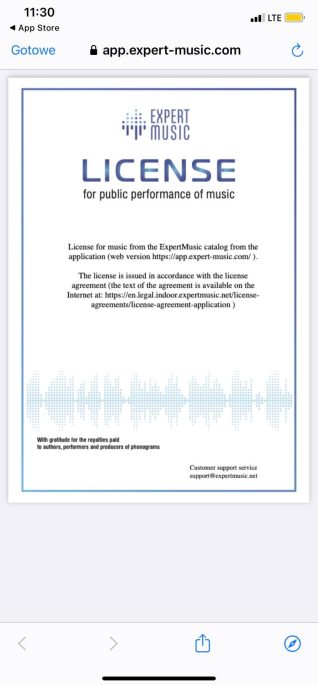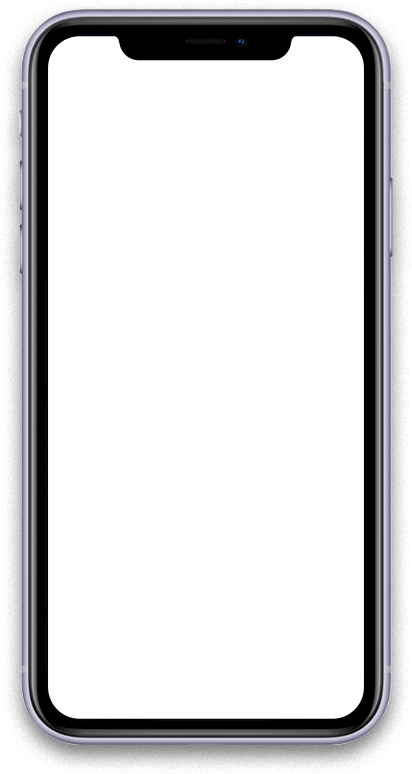 "ExpertMusic for business is access to a wide variety of music. An excellent solution for music classification. Clear and transparent legal side of cooperation. I would also like to mention their flexibility in communicating with the clients. For example, a quick solution to my request for a selection of ethnic music that was not in the ready-made playlists."
"We have been using the ExpertMusic for business for quite some time. It is a user-friendly service. I really like the wide variety of music styles, fast music updates and their way of sorting playlists. I'm pleased they added an online radio, now we alternate between playlists and radio channels. Personally, I find it great that I can contact an ExpertMusic specialist at any time, they always help me find playlists with the right theme."
"ExpertMusic is the best company providing professional music design service for stores. It's a reliable partner. Plus I want to highlight the top-level support."
Eugene, retail network of sportswear 'arena'
"ExpertMusic for business has unique music content, which is very important for creating the proper atmosphere in the network of our retail locations. Also they offer excellent value for money."
Serge, filling station chain 'LUXWEN'
"We chose ExpertMusic for business because we are confident in the quality of service. We like up-to-date playlists and that the music in our restaurants is absolutely legal. We are 100% certain that all music rights are respected."
Karina, pizzeria●ristorante 'il Molino'
You'll appreciate our app if you prefer quick and easy-to-use solution in which everything is already done for you. Don't waste time picking music from the endless lists, creating and editing playlists!
Choose the best package for your needs